LOGISTICS TRAINING PROGRAM
SALES & MARKETING
IN LOGISTICS
Duration: 18 hours
Location: HCMC & Hanoi

Gain basic knowledge & perception about Logistics & Supply Chain activities.  Understand the relation between Logistics & Supply Chain; the organization & function of Logistics services provider in modern age

Understand the function of marketing/a marketer in Logistics activities: The Marketing Mix in Cargo Marketing; 4P's; 4C; applying Philip Kotler in marketing 4.0; 5 key points in Transportation: Time, Safety, Information, Service, Quality

Learn about customer service in Logistics from negotiation skills, to customer categorization, handling demanding customers, skills to close the deal

Provide knowledge on market insights, instruction on how to do STP analysis for business & service activities
Chapter 1: Introduction to Logistics & Supply Chain, Role of Logistics services provider in modern era
1.1 Introduction to Supply Chain
• Global business model & commercial regulations
• PSMDR Model
– Planning
– Sourcing
– Making
– Delivery
– Reverse
1.2 New concept in Supply chain
• Uberization concept
• Sustaining innovation and Disruptive innovation
• Internet of Things (IOT) concept in e-commerce
1.3 Introduction to Logistics
Functions of Logistics services provider:
• Planning/ Demand Forecasting
• Inventory Management
• Warehousing
• Logistics Communication
• Material handling
• Packaging
• Transportation
1.4 The 5 business trends of Logistics services provider 
1.5 Discussion
• Current company status
1.6 Conclusion
Chapter 2: Marketing Mix in Cargo Marketing
2.1 Role of Marketing & Marketer in Logistics activities
2.2 Marketing Mix in Cargo Marketing (4P's- 4C's in cargo Marketing)
•  Product – Customer
– Basic Product, Combine Product, Added Product
– Customization
• Price – Cost
– Pricing in Service
+ Profitable 
+ Market respond
– Key elements in Pricing Strategies
– Competing on Price
•  Promotion – Communication
– The Promotional Mix: Personal Selling, Advertising, PR, Sales Promotion
• Place – Convenience 
– Warehouses distributed geographically
– The important of Brand
+ Brand image
+ Brand values
+ Brand Positioning
2.3 Application of Philip Kotler's Marketing 4.0 concept 
• 4P's – 4C's – 4A's – 5A's
2.4 Discussion: Market evaluation of Logistics industry in Vietnam & ASEAN (Analysis of Logistics services market in Northern Vietnam) 
2.5 Conclusion
Chapter 3: Customer service
3.1. Classifying Customers
• "Cold prospect", "Warm Prospect", "First-time Customer", "Repeat Customer", "Regular Customer", "Loyalist", "Advocate"
3.2. Negotiation skill
• Necessary skills in negotiation
• Customer service skills to handle: Dominant, Influence, Steadiness, Conscientious type
• The Most Potent Negotiating Skill Is Listening: Selective, Responsive, Playback listening
• Develop A Plan Prior To Negotiating
– Establish the negotiating style of the other party
– Identify your interests: Win-Lost, Win-Win, Lost-Lost
– What do I have that I can trade that is of lesser value to me and of higher value to the other side?
– What are three options I can implement to move the negotiation from compromising to joint problem solving?
– What is the very least that is considered acceptable?
• 10 Factors For Successful Negotiating Skills
3

.3. Seal the deal:
• The Now or Never close; The Summary close; The Question close; The Sharp angle close; The Assumption close
3.4. Dealing with complaints
• Why do Customer complain
• How to handle complaints properly
3.5 Managing stress
Chapter 4: STP Analysis
4.1 STP analysis
• S-Segmentation
– Customer segment based on company activity
+ Demographic
+ Geographic
+ Psychographic
+ Behavioral
• T- Target
– Identify target customers
• P- Position
– Locate company in operating market share
+ Unique selling proposition
4.2 STP Exercise
• Dove and Coca-cola STP analysis examples
4.3 STP exercise
• Students must do the STP analysis of their own company and submit back to the teacher for evaluating.
• STP of VNT
Mr. Nguyen Quang Thanh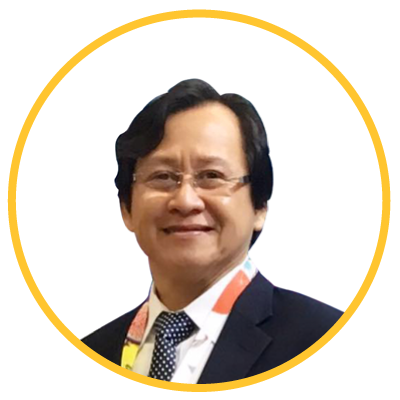 35 years of experience
– Trainers with 10 – 15 years of experience in Logistics & Supply Chain Industry
– Deputy Director, Hoang Ha International Logistics
– Certified Trainer, FIATA
– Former Managing Director, G.S.A Int'l Sealandair Logistics
Training schedule: 
– In Ho Chi Minh City: Every Tuesday – Thursday – Saturday from 6PM to 9PM.
– In Ha Noi: Every Saturday & Sunday from 9AM to 12PM and from 2PM to 5PM
Certification: Certificate of completion of the course "Sales & Marketing in Logistics" issued by VILAS.
VILAS – Vietnam Logistics and Aviation School
Address:
11th Floor, Hai Au Building, 39B Truong Son Street, Ward 4, Tan Binh District, HCMC
Phone: 0934077677
Email: program@vilas.edu.vn
Register for more information:
To have more information about the courses please click on the link below and fill in your information. Our consulting team will contact you as soon as possible.
[All information provided will be used for the sole purpose of delivering the most suitable information to the customers]