DANGEROUS GOODS REGULATIONS (DGR)
– INITIAL CATEGORY 6
Duration: 40 hours (5 days)
VIRTUAL CLASSROOM

Safety is paramount in the aviation industry: Ensure that you know how to read and apply the regulations for the transport of dangerous goods by air. These regulations include legal requirements, operational restrictions, packaging instructions, marking, labeling, and documentation to ensure the safe transportation of these goods. Gain the competencies to accept, handle and process shipments containing dangerous goods according to the current edition of the IATA Dangerous Goods Regulations (DGR) manual.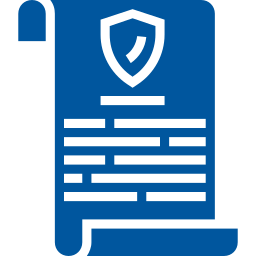 To apply IATA's DGR manual and verify the correctness of dangerous goods transport documents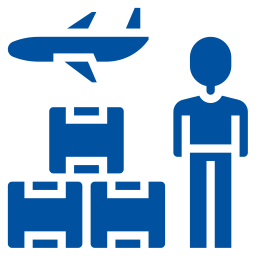 To Perform the responsibilities involved in accepting, storing, loading and inspecting dangerous goods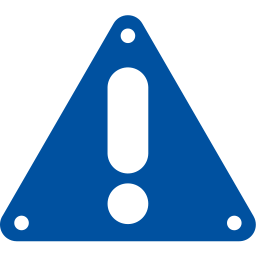 To understand the legal responsibilities involved with the transportation of dangerous goods
Applicability
• Basics of regulations 
• Shipper's and operator's responsibilities 
• Training requirements 
• Dangerous goods (DG) security 
• Limitation 
• Forbidden/hidden DG, limited and excepted quantities of DG in passenger baggage  
Classification
Identification
• Review the use of the DG list 
• NOS entries 
• Mixtures and solutions with either single or multiple hazards
Packaging 
• General packing requirements 
• Limited quantity packaging 
• Q values – UN specification 
• Q values – Limited quantity 
• Packing instructions 
• Other packaging
Packing specifications and performance tests
• UN specification packaging markings 
• Marking and labelling
Documentation 
• Shipper's Declaration for DG and air waybill 
• Excepted quantities 
Handling
• DG reporting and emergency response 
• Acceptance – use of checklist 
• Storage and loading 
• Inspection of packages 
• Provision of information 
Radioactive material
• Identification 
• Unit of measure 
• Special form/other form 
• Listed or Radionuclides limits 
• Packaging 
• Transport index
• Marking, labelling and documentation 
• Excepted packages of radioactive material 
Review and final examination
WHO SHOULD PARTICIPATE IN THIS COURSE?
• Airline cargo acceptance and cargo agency staff
• Cargo operations and ground handling staff
• Station managers responsible for the safe transport of dangerous goods
• Shippers, cargo agents, consolidators, freight forwarders
• Instructional designers and instructors of DGR
Training schedule: [Updating]
Time zones: Asia (including North Asia, South Asia, Asia Pacific and Oceania): Virtual classroom courses will begin at the earliest at 10 am and end no later than 7 pm (UTC+8)
Certification: "Dangerous Good Regulation (DGR) – Initial Category 6" issued & validated by IATA
Total Free: [Updating]
VILAS – Vietnam Logistics and Aviation School
Address:
11th Floor, Hai Au Building, 39B Truong Son Street, Ward 4, Tan Binh District, HCMC
Phone: 093 888 69 41
Email: trang.ho@vilas.edu.vn
Register for more information:
To have more information about the courses please click on the link below and fill in your information. Our consulting team will contact you as soon as possible.
[All information provided will be used for the sole purpose of delivering the most suitable information to the customers]