AVIATION TRAINING PROGRAM
IATA DANGEROUS GOODS
FUNCTION 7.3 (H.6.3)
Duration: 5.5 days
Venue: HCMC & Hanoi
Online & Offline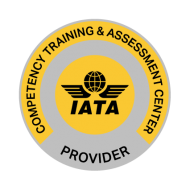 IATA Dangerous Goods Regulations (DGR) courses and diplomas help you to stay up-to-date with the latest industry regulations and procedures, and ensure that your dangerous goods shipments comply with industry standards. Learn how to use our industry-recognized DGR Manual and gain your certificate to handle dangerous goods shipments.
Some items may endanger the safety of an aircraft or persons on board, and the air transportation of these dangerous materials can either be forbidden or restricted.
In Vietnam, this programme has been gained the official approval by IATA and Civil Aviation and Authority of Vietnam (CAAV) to sustainable develop regulations that are effective and efficient, and that ensure the safe transport of dangerous goods by air. Our courses focus on best practices and change management to help you adapt to the increasingly complex air transport environment.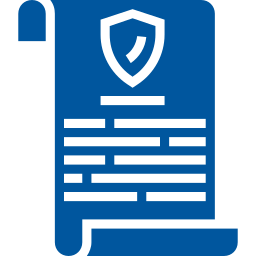 Navigate the IATA's DGR manual and understand all respective sections to processing and acceptance personnel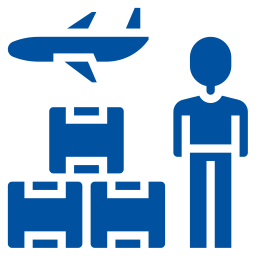 Apply IATA's DGR manual and verify the correctness of dangerous goods transport documents
Perform the responsibilities involved in accepting, storing, loading and inspecting dangerous goods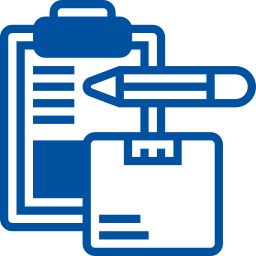 Understand the legal responsibilities involved with the transportation of dangerous goods
» Contents of the IATA Dangerous Goods Regulations Manual
» Identification
» Dangerous Goods classes and divisions
» Packing, marking, labeling and documentation requirements
» Dangerous Goods Handling
» Radioactive materials
» Practice with checklist
» Group discussion for practical performance of checking dangerous goods consignments including documentation, packing, marking, labeling
Examination will be conducted during the course
WHO SHOULD PARTICIPATE IN THIS COURSE?
Office staff and management level of freight forwarders, logistics service providers, GSA, CSA or any      person preparing documents of dangerous goods consignments;
Operation staff and management level of freight forwarders, logistics service providers, GSA, CSA or        any

person preparing packing of dangerous goods consignments;

Office staff and operation staff of Cargo Agents;
Office staff and operation staff of shipping company (manufacturer, Pharmaceutical company, Oil & Gas    company…);
 Cargo operations managers and frontline supervisors;
Airport ground handling staff.
Dangerous Goods acceptance personnel of Airport ground handling agents;
Instructor of DGR.
Duration: 5,5 Days
Time: morning (08:30am – 11:30am), afternoon  (01:30pm – 04:30pm).
Venue: 
– In Ha Noi: 15th Floor, Viet Tower, 1 Thai Ha, Dong Da, Ha Noi. 
– In Ho Chi Minh City: 11th floor, 39B Truong Son Street, Tan Binh Dist, HCM City
Certification: "Transport of Dangerous Goods by Air – Intitial as per IATA DGR function 7.3 (H.6.3)" issued & validated by IATA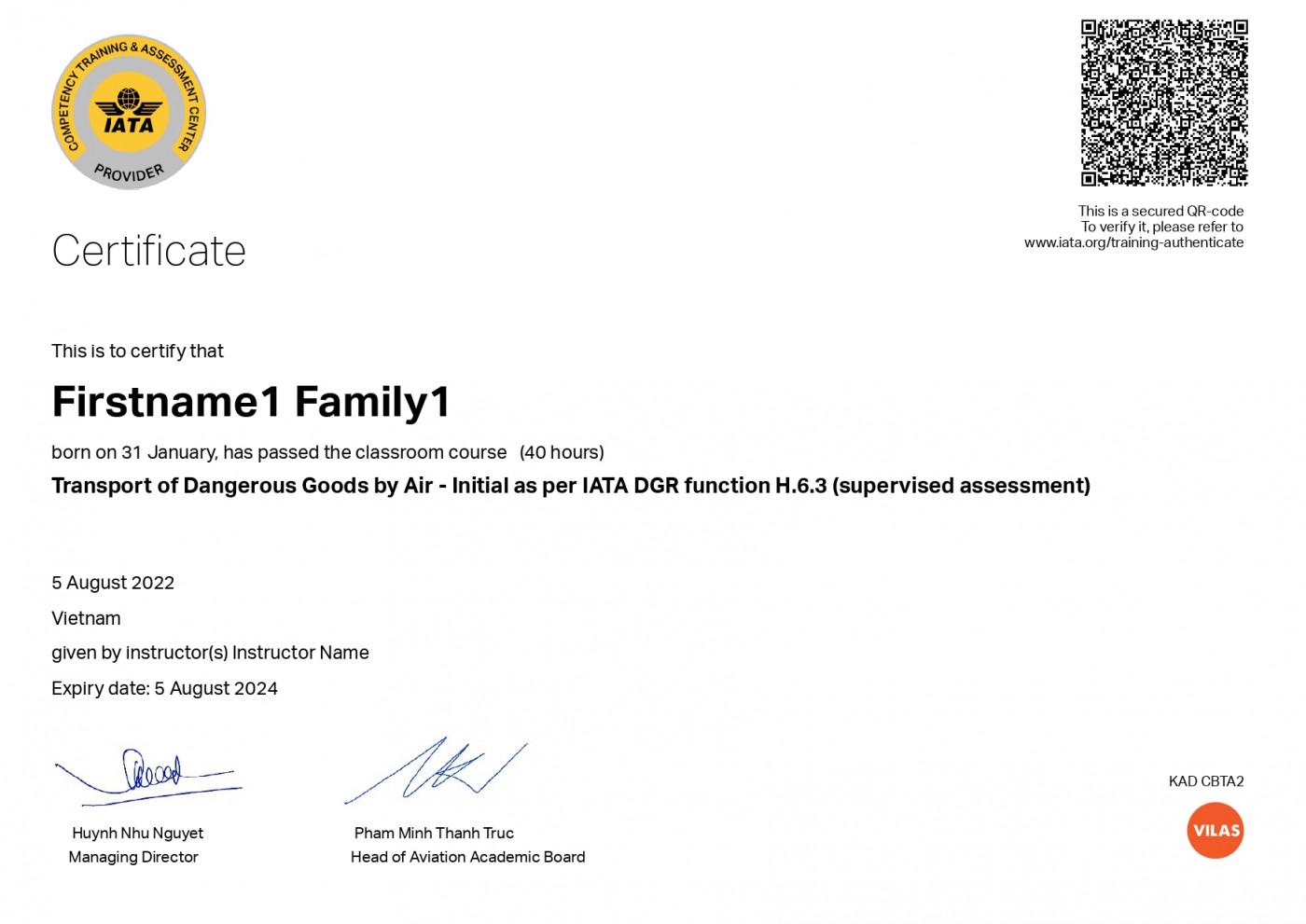 VILAS – Vietnam Logistics and Aviation School
Address:
11th Floor, Hai Au Building, 39B Truong Son Street, Ward 4, Tan Binh District, HCMC
Phone: 093 888 69 41
Email: trang.ho@vilas.edu.vn
Register for more information:
To have more information about the courses please click on the link below and fill in your information. Our consulting team will contact you as soon as possible.
[All information provided will be used for the sole purpose of delivering the most suitable information to the customers]