LOGISTICS TRAINING PROGRAM
LOGISTICS SOLUTION DESIGN
Duration: 36 hours
Location: HCMC

To understand the need for outsourcing and the consideration for benefits and challanges when outsourcing for a project Designing Logistics Solution

To comprehend the role of every single contract logistics when outsourcing a 3PL contractor within a project

To acknowledge the value proposition in Logistics Service through cost and service optimization mindset

To gain the overview of project management in Logistics Service

To be able to identify the characteristics of a project and 3 main phases of a project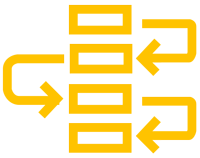 To comprehend the skills needed to be a good member of the project management team

To understand the logistics solution project approaches through: phased approach, problem definition, design, project realization, project schedule and roadmap evaluation

To acknowledge the techniques needed in managing different phases of a project, including: planning a project, Initiating a project and Risks & Issues management
Chapter 1: Outsourcing and Contract Logistics 
• Outsourcing 
• Contract Logistics 
• Value Proposition
Chapter 2: Fundamentals of Logistics Solution
• Why Project Management?
• Characteristics of a Project 
• Skills needed in Project Management
Chapter 3: Logistics Solution Approaches 
• Phased Approach
• Problem Definition
• Design
• Project Realization
• Project Schedule and roadmap
• Case study: Warehousing Design and Solution
Chapter 4: Techniques in Managing a Project
• Planning a Project
• Initiating a Project 
• Risk and issues Management 
Training schedule: Every Monday – Wednesday – Friday from 6PM to 9PM.
Certification: Certificate of completion of the course "Logistics Solutions Design" issued by VILAS.
* Participants may continue to study the remaining four modules of the VILAS Diploma in Logistics Services Management to obtain VILAS Diploma and FIATA certification – the standard of a Professional International Freight Forwarding of the Federation of Freight Forwarders International Transportation FIATA (www.fiata.com), valued Internationally and indefinitely.
VILAS – Vietnam Logistics and Aviation School
Address:
11th Floor, Hai Au Building, 39B Truong Son Street, Ward 4, Tan Binh District, HCMC
Phone: 0934077677
Email: program@vilas.edu.vn
Register for more information:
To have more information about the courses please click on the link below and fill in your information. Our consulting team will contact you as soon as possible.
[All information provided will be used for the sole purpose of delivering the most suitable information to the customers]