GLOBAL PURCHASING MANAGEMENT
Duration: 3 weeks
Location: HCMC
GLOBAL PURCHASING MANAGEMENT
Duration: 3 weeks
Location: HCMC
• LEARNING OUTCOMES
• LEARNING OUTCOMES

In-depth understanding the role of global procurement management

Understanding the development of strategic global procurement organizational structure

Devising strategies to appoint, evaluate, develop and maintain strategic suppliers, developing negotiation techniques; analyzing price and cost structure

Developing strategies to adopt world-class management information systems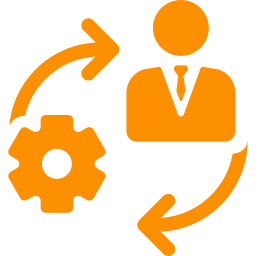 Managing of the overall purchasing cost, quality control and service of the purchasing department; supplier relationship management and strategic supplier development
• PROGRAM CONTENT
• PROGRAM CONTENT
Chapter 1: Global Procurement & Global Procurement Risk
• Risks
• Business Risk
• Price Risk
• Operational Risk
• Contract Risks
• Cultural Differences Risks
• Foreign Exchange Risks
• INCOTERMS
• Insurance
• Lead Time Risks
• Quality Risks
• Additional Inventories
• Social and Labor Issues
• Harmonized Tariff Schedule of the United States (HTSUS)
• Duties and Tax Risk
• Pro Forma Invoice
• Packing List
• Bill of Lading
• "Known Loss"
• Concealed Loss
• Losses or damage due to delay
• Certificate of Origin – (When needed by custom)
• Environment and Security
• Global Purchasing Organization (IPO)
• Capital Purchase
Chapter 2: Global Purchasing Organization Structure
• Evolution of Purchasing Structures in Global and International MNC's
• Purchasing in the Organization Structure
• ​Span of Control
• Where Should Purchasing Report to?
• Location of the Purchasing and Supply Function in an Industrial Organization
• Organization for purchasing and supply management in a single-plant company
• Organization by Product or Project
• Organization for Purchasing Management in a Multi-Plant Firm
• Should Purchasing be Centralized or Decentralized?
• Trends in Industry
• Cross-Functional Teams
Chapter 3: Global Procurement Operations
• Key Success Factors in Global Operations and Benchmarking Practices
• Success Factors in Global Operations
• Success Factors in Benchmarking
• The Process of Global Sourcing
• The Concept of Strategic Processes for Value Creation – Segmentation and Outsourcing
• Third Party/Contract Logistics Services Outsourcing Strategy
Chapter 4: Global Information Management Process
• The Role of Computerization in Procurement
• The Requirement for Data Encapsulation in Global Organization
• Identify Qualified Suppliers
• Gather Data on Items to be Purchased
• Create RFI, RFP, or RFQ
• Management of Actual Bidding Process
• The role of Computerized Management Systems
• Strategic Adoption Processes for Information System
• Influence of IT on Purchasing and Supply Chain Management
• Electronic Data Interchange(EDI)
• Business to Business(B2B) Communications – How Does It Work?
• WEB EDI
• EDI Benefits
• Measuring Benefits of EDI in Dollar Terms
• Implementation Costs
• Vendor Managed Inventory(VMI)
• Bar Coding
• Cost of Bar Coding
• Key Bar Coding Features – Example of iBEM
• Product Identification: EAN Numbering
• Bidding processes, Reverse Auctions (e-RAs)
• Market Environment for Reverse Auctions
• Hosting a Reverse Auction – Preparation
Chapter 5: Global Strategic Management
• Sources of Supplier Information
• Mindsets for Establishing Supplier Intelligence
• Company Process for Informal and Formal Reporting
• Processes for Establishing Supplier Intelligence
• Single Step Search
• Selection and Evaluation of Suppliers
• 4-Stage Life Cycle Model
• Selecting Strategic Suppliers
• Selecting Supplier – Strategic Scenario Model
• Selecting Supplier – ESI Model
• Drafting the Purchase Description and Specifications
• Writing the Specifications
Chapter 6: Production Acitivity Control
• Introduction – Definition of Partnership
• Partnership Prerequisites
• Implementation
• Strategic Global Alliances – "Win-Win Situation"
• Competitive Advantage
• Establishing the Supplier Relationship
• Loyalty to Vendors
• Assisting and Developing Sources of Supply
• Termination
• PROGRAM INFORMATION
• PROGRAM INFORMATION
Training schedule: Every Saturday from 2PM to 5PM, Every Sunday from 9AM to 12PM and from 2PM to 5PM
 Certification: Certificate of completion of the course "Global Purchasing Management" issued by VILAS.
* Participants may continue to study the remaining 9 modules of the FIATA Higher Diploma in Supply Chain Management to obtain FIATA certification – the standard of a Professional Supply Chain Manager of the Federation of Freight Forwarders International Transportation FIATA (www.fiata.com), valued Internationally and indefinitely.
REGISTER NOW
VILAS – Vietnam Logistics and Aviation School
Address:
11th Floor, Hai Au Building, 39B Truong Son Street, Ward 4, Tan Binh District, HCMC
Phone: 0934077677
Email: program@vilas.edu.vn
Register for more information:
To have more information about the courses please click on the link below and fill in your information. Our consulting team will contact you as soon as possible.
[All information provided will be used for the sole purpose of delivering the most suitable information to the customers]

VILAS CONSULTING APPLICATION FORM


VILAS CONSULTING APPLICATION FORM