LOGISTICS TRAINING PROGRAM
MULTIMODAL OPERATIONS​
Duration: 39 hours
Location: HCMC

REGISTER NOW


VIETNAMESE VERSION

• LEARNING OUTCOMES
• LEARNING OUTCOMES

To gain overall knowledge about commonly used inland vehicles, regulations and transport documents of road movements as well as international road network (most important routes).

To comprehend the overview of the legal aspects of carriage by rail as well as main technologies in rail transport and types of combined transport by rail.

To systemize the knowledge, and adding related extensions about cross border transport, China-ASEA particularly via types of national policies.

To acknowledge about the organizing process of inland waterway and related needed documents as well as the most common barges with their particularities, and finally the most important navigable waterways.

To accomplish the tariff structure of all modes of transport via examples.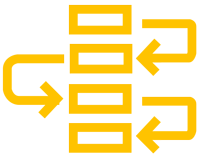 To clearly understand about related concepts of International Multimodal Transport (IMT)

To be able to explain the various risks, responsibilities and liabilities faced by the MTO and types of international conventions covering the transport of general cargoes and dangerous goods in the different modes of transports with its combinations

To understand the executions of Import, Export and Transshipment via the IMT modes, as well as the definition of Project Forwarding and the needs of Alternative Transport Solutions.
• PROGRAM CONTENT
• PROGRAM CONTENT
RAIL WAIL TRANSPORT
• Rail transportation
• Functions of rail transportation
• Legal framework for rail transportation
TRUCKING &  CROSS-BORDER TRANSPORT
• Introduction of cross border road freight
• Equipment & guideline to loading
• Vietnam borders with neighboring countries: Laos, Cambodia, China
• Vietnam – Cambodia cross-border trucking service
INLAND WATERWAY
• Geography of inland waterway
• Types of barges used in Inland waterway carriage
• Legal requirements of transport by inland waterway
• Waybills and accompanying documents
• Determination of freight charges for inland waterway transport 
MULTIMODAL
• General knowledge of MT
• Multimodal transport operator (MTO)
• Typical MT systems
• Trends of logistics and supply chain
• PROGRAM INFORMATION
• PROGRAM INFORMATION
Training schedule: Every Monday – Wednesday – Friday from 6PM to 9PM.
Certification: Certificate of completion of the course "Multimodal Operations" issued by VILAS.
* Participants may continue to study the remaining four modules of the VILAS Diploma in Logistics Services Management to obtain VILAS Diploma and FIATA certification – the standard of a Professional International Freight Forwarding of the Federation of Freight Forwarders International Transportation FIATA (www.fiata.com), valued Internationally and indefinitely.
REGISTER NOW
VILAS – Vietnam Logistics and Aviation School
Address:
11th Floor, Hai Au Building, 39B Truong Son Street, Ward 4, Tan Binh District, HCMC
Phone: 0934077677
Email: program@vilas.edu.vn
Register for more information:
To have more information about the courses please click on the link below and fill in your information. Our consulting team will contact you as soon as possible.
[All information provided will be used for the sole purpose of delivering the most suitable information to the customers]